Qualifications
Licensed Site Remediation Professional (LSRP)


In May 2009, the Site Remediation Reform Act (SRRA) was signed into law. The SRRA significantly changed the way in which sites are remediated in New Jersey by establishing a program for the licensing of Licensed Site Remediation Professionals ("LSRPs"), who have responsibility for oversight of environmental investigation and cleanup. At AES, our LSRPs oversee the remediation of contaminated sites in accordance with the Department's applicable standards and regulations for responsible parties. The SRRA now allows for responsible parties to move ahead with complex environmental cleanups in a timely fashion. All LSRPs are subject to a strict code of conduct established by statute and regulation and must ensure that remediation is protective of human health, safety and the environment.
Other Certifications
NJDEP Certified to collect field data necessary for performing Low-Flow Purging and Sampling (LFPS). LFPS is collecting groundwater samples from monitor wells that are representative of ambient groundwater conditions.
New Jersey Cleanup Star Certified
Our Mission
At Applied Earth Solutions Inc., our mission is to assist our clients in developing practical solutions for today's complex environmental issues. These effective solutions will enable our clients to efficiently utilize their resources to comply with all applicable regulations and to improve our community and environment.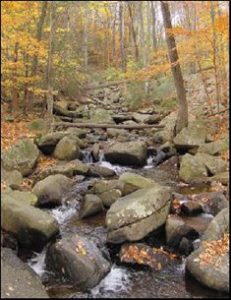 "To think of it as nothing but water is to ignore the greater part."
Hal Borland, This Hill, This Valley